100th Anniversary Events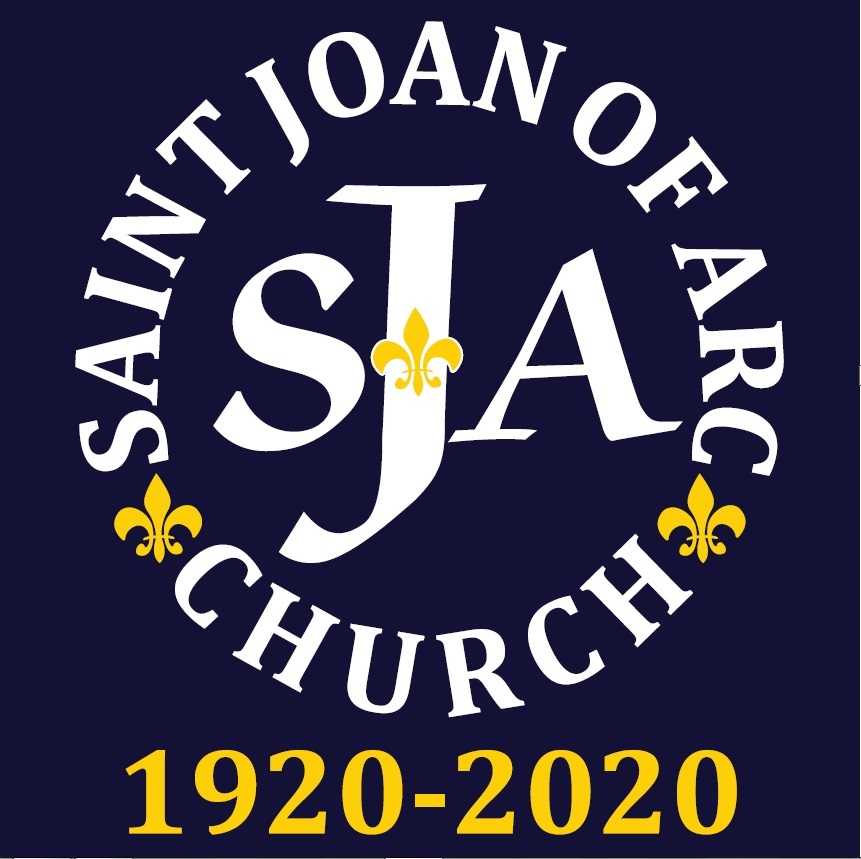 2020 marks the 100th Anniversary of St. Joan of Arc parish, an impressive milestone and testament to the strength and perseverance of our parish community. Our theme is:
"Remember, Renew, Rejoice"
The 100th Anniversary Committee is made up of approximately 15 parishioners who are making plans to make this 100th year extra special.
· Spirit wear will be previewed and orders will be taken at the parish picnic – this will include hats, shirts, jackets, etc., which will give you the opportunity to share with all this special occasion.
· We will start the yearlong celebration in December 2019 with A Lesson in Carols and all parish families will receive a commemorative gift for Christmas the first weekend of Advent.
· A special 2020 Calendar will be produced which will feature photos of our church.
· We have started the 100th Anniversary Memory Book which will include pictures of our families, our ministries, some interviews and candid photos taken over the years. Distribution of the book will take place in early 2020.
· A new St. Joan of Arc Statue with landscaping will be placed on the campus commemorating our 100 years.
· A Lenten Mission is being planned with a guest speaker who will return at Pentecost. The dates for this event are March 15, 16 & 17, 2020 and then again May 31, 2020.
· April 2020 parishioners will be given the opportunity to share their talents during a talent and art show in our hall – Family Fun Night.
· Sunday, April 26, 2020 at the 11:15AM Mass, Archbishop Lori will be with us to celebrate our 100 years and to bless the new statue.
· Community projects will take place throughout the spring and summer for the city of Aberdeen and will involve the youth of the parish as well as the Knights of Columbus.
· In June/July we are planning a trip to France which will allow you to walk in the shoes of our Patron Saint, Joan of Arc. The trip will be guided by our own, Dan Ranalli.
· We will finish this yearlong celebration with a Gala at the Restaurant at Bulle Rock on Saturday, November 7, 2020. Tickets for this event will go on sale at the beginning of the year.
Keep an eye out for updates on all of these exciting events in the bulletin and follow our social media pages. Call the parish office with questions.