Meet Our Staff
---
Reverend William F. Franken
Pastor | Email me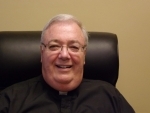 Rev. William Franken came to St. Joan of Arc on July 1, 2012. He is a native of Brooklyn, NY, and came to the Baltimore area in 1980 to work for the Archdiocese of Baltimore in youth ministry and religious education. Prior to coming to Baltimore, he was a teacher and guidance counselor at Good Counsel High School in Wheaton MD, for eight years. He attended St. Mary's Seminary and University, and was a deacon intern at the Church of the Nativity with Msgr. Meisel. Archbishop Borders ordained him to the priesthood on May 14, 1988. His first assignment was to St. Joseph Church, Fullerton, where he served for five years. He has also served as an associate pastor at St. Isaac Jogues, and pastor at Our Lady of Victory, Arbutus; St. John the Evangelist, Long Green Valley; and Our Lady of Hope, Dundalk. He enjoys music, playing guitar, sports, playing golf, and travel.
---
Virginia Bahr
School Principal | Email me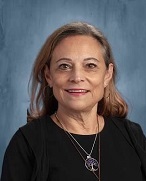 Virginia Bahr, or "Ginger" as she is known, joined the St. Joan of Arc community in 2012 as the second lay-principal of St. Joan of Arc School. She received her Bachelor of Science in Early Childhood Education and a Master of Science in Elementary Education from Towson University. She went on to earn her post-graduate certification in Administration and Supervision from the College of Notre Dame in Baltimore. After working in business management for 9 years, she taught in Catholic schools for 18 years. She taught Kindergarten, First, and Seventh grades. Ginger is confident that her instructional and management experiences and her strong faith and spirituality have prepared her for this mission as a Principal. Her main goal as Principal is to ensure that the St. Joan of Arc School community enables our students to grow into successful, compassionate, and faith-filled individuals. She was born and raised in Worcester, Massachusetts and is happily married to Henry Bahr, a longtime resident of Harford County. They enjoy boating on the Chesapeake Bay. They have four children: Lindsay, living and working in Marcus Hook, PA; Chris, a manager at Network Media Partners, Inc., is married to Bridget; Beth practices veterinary medicine in Orlando, FL; Alex is living and teaching in Seoul, South Korea. Her grandchildren, Dylan and Lyla, were born in July of 2019 to Chris and Bridget. Ginger is excited and proud to serve the community at St. Joan of Arc!
---
Deacon Dan Kopczyk
Deacon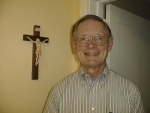 Deacon Dan graduated from Patterson Park High School in 1957. He was employed at Maryland National Bank from 1957 until 1961. Dan served in the Army from 1961 until 1964. After his tour in the Army, Dan worked at General Motors from 1965 until 2004. In 2004, Dan retired. Dan became a lector and later, Eucharistic Minister at Our Lady of Mount Carmel Church in the mid-1970s. He was an Assistant to the Chaplin at the old City Hospital in 1978 and at Franklin Square Hospital from 1979 until 1996. Dan was responsible for the Elizabeth Ann Seton Outreach to the Poor in early 1980s. Dan entered the Diaconate Program in 1979. He was ordained on September 17, 1983. He served as Permanent Deacon from 1983 until 1996 at Our Lady of Mt. Carmel Church. He transferred to St. Joan of Arc Church in 1996. Deacon Dan takes pride in visiting the sick in nursing homes and hospitals in the area, with occasional house calls. He also helps with SJA's Good Samaritan Outreach and the usual diaconal duties at St. Joan of Arc.

---
Deacon Ray Van Pelt
Deacon | Email me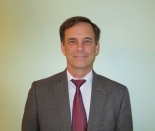 Deacon Ray was born and raised on Staten Island, New York. He is married 40 years to his wife Dianne. They have three daughters, two sons-in-law, and three grandchildren. Deacon Ray is a retired US Army Colonel spending 30 years active service and is also retired as an Army Civilian from Aberdeen Proving Ground. Ray was ordained in the Archdiocese of Baltimore as a Deacon on May 16th, 2015 and since then has been assigned to St. Joan of Arc. Ray works full time at St. Joan of Arc focusing on a variety of parish and school programs. He supports St. Joan of Arc in Evangelization, sacramental preparation, service and social ministry, Respect Life, men's fellowship and is the Spiritual Director for our Legion of Mary. Ray is a fourth degree Knight of Columbus and serves as an Advocate for those seeking a marriage annulment through the Archdiocese of Baltimore. Deacon Ray has received a Masters of Theology from St. Mary's Seminary and University in Roland Park, Baltimore.

---
Richard Berndt
Pastoral Associate & Director of Faith Formation | Email me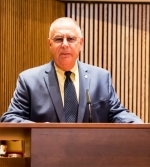 Dick became a member of the staff and a parishioner of Saint Joan of Arc in June 2005. He is a Maryland native and resides in Bel Air with his wife Mary. Their sons are David, who resides in Seattle, and Erik, who lives in Columbia Maryland. Dick was educated in Catholic schools and has a degree in Economics from Loyola College in Baltimore. Following a long tenure in retail, Dick began a new career in parish ministry, having served for thirty years in several catechist roles as a volunteer. Here at St. Joan of Arc, Dick is responsible for the parish faith formation programs from pre-school through adult. He also directs the sacramental programs for Baptism, Confirmation and Eucharist.
---
Feargal king
Director of Music Ministry | Email me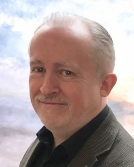 Feargal joined our staff in 2020. He is a native of County Galway in Ireland, and came to the US to pursue his vocation as a pastoral musician in 1993. He holds a Bachelor of Music degree from University College, Cork in Ireland, and a Diploma in Sacramental Liturgy from the Irish Institute of Pastoral Liturgy. Feargal has worked as Director of Music & Liturgy in three Catholic parishes before coming to St. Joan of Arc, first in the Archdiocese of Portland OR, and then for 22 years in the Diocese Of Rockford IL (northwest of Chicago), where he also served as director of the Rockford Diocesan Chorale for 15 years. He has directed many choirs and ensembles of all ages and styles, plays both guitar and keyboard, and is a published composer of contemporary sacred music. Feargal believes in the power of music to speak to the human heart and bring the spirit closer to God, and that the sung prayer of the assembly is the essence of worship. He also believes that making music in church should be fun and enjoyable, and is always eager to welcome new singers and instrumentalists into our music ministry family. Contact Feargal for anything to do with music at St. Joan!

Nathan McVey
Coordinator of Youth and Family Ministry | Email me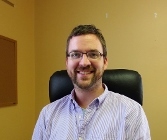 Nathan McVey joined our staff in 2018. He attended St. Joan of Arc School, and was raised as a member of St. Joan of Arc along with his seven brothers and two sisters. Now he and his wife, Briana, share the gift of Faith with their 5 children. Nathan is active in our ALPHA group, and is excited to be a part of the Parish Team, as we work toward more engaging, interesting and exciting ways to bring people into our Church Community and inspire more active participation in our Faith. Read more about Nate and his family in this Sun Paper Article.

---
Robin Carnivale
Business Manager | Email me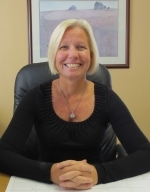 Robin Carnivale joined our staff in 2005. She has 2 children both of which have attended our school. Robin and her husband Mike have been members of our parish since 2005. As business manager, Robin coordinates the day to day maintenance needs of our campus, takes responsibility for office administration, and accounts receivables.
---
Karen Dramis
Bookkeeper & Employee Benefits | Email me

Karen Dramis joined the staff at St. Joan of Arc in June 2015. Karen and husband and their 3 daughters moved from New Jersey to Maryland 11 years ago. She received her Accounting Degree from St. Peter's College in 1985. Her responsibilities include all the bookkeeping needs of the School and Parish, including payroll and employee benefits.
---
Lisa Borkoski
Administrative Assistant | Email me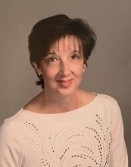 Lisa Borkoski joined our staff in July, 2016. She has 2 children, both are graduates of St. Joan of Arc School. Lisa and her husband, John, have lived in Harford County since 1989. As the parish Administrative Assistant, Lisa is responsible for greeting visitors at the door as well as on the phone. She prepares the weekly bulletin, various mailings, Mass cards, parish calendar, facility reservations, parishioner records, prayers for Mass and provides secretarial support for the faith formation program.