Our Pastoral Council
Welcome to our brand new 2021/2022 Pastoral Council! We encourage you to get to know these great people and share with them your thoughts, ideas and concerns about our wonderful parish of St. Joan of Arc, Aberdeen.
Click here to view the latest Pastoral Council Meeting Minutes
The Pastoral Council meets the first Monday of the month. All welcome to attend! Want to join? Contact Deacon Ray Van Pelt at rvanpelt@stjoanarc.org.
The Pastoral Council follows the policies of the Archdiocese of Baltimore.
Click here to view our current Pastoral Council By-Laws

---
Sharon Brown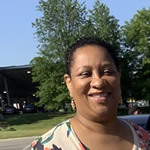 My name is Sharon Brown. I moved from New York to Maryland and became a member of St. Joan of Arc Church in 2018.

I have two children, my daughter is an Officer in the United States Navy and my son is a recent graduate of Bowie State University and is currently a Registered Nurse.
I am an active member of the Legion of Mary. I participate in our SJA prayer service every Wednesday and I am part of the Welcoming/Hospitality team.
I put my complete trust in God, and ask the Holy Spirit to use me as a vessel according to God's plan."
---
Luanne Crossan
My name is Luanne Crossan and I was born and raised in Harford County. I have been a parishioner of St. Joan of Arc Church since childhood.
As an SJA student, I was part of the first Kindergarten class and I later graduated in 1996. I continued my Catholic education at The John Carroll School and am now a registered nurse/clinical risk manager for the University of Maryland Medical Center.
My husband, Marc and I have been married for seven years and we have one daughter. I am blessed to be a part of several different ministries within the parish. I am excited for this new role as a member of the Pastoral Council and I am eager to serve as a voice for our parishioners!
---
John Forbes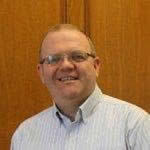 My name is John Forbes and my wife Margie and I are 20 year parishioners at St Joan's. I attended Catholic schools for 16 years, and both of my children are graduates of St. Joan's elementary school.
I own my own consulting firm, and have worked in power generation for over 32 years. We live in Bel Air, enjoy traveling and appreciate the many friends we have made at St. Joan's over the years.

---
Jack Fuller
Corporator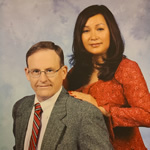 My name is Jack Fuller and my wife, Sonya, and I have been members of SJA parish since 1992. Our two daughters attended SJA school. We recently celebrated our 44th wedding anniversary. I attended Catholic school through high school. In the Army, I was a Eucharistic Minister bringing Holy Communion to Soldiers in the field.
At SJA, I have served as a catechist, Eucharistic Minister, and Boy Scout Committee Chairman. I currently serve SJA as Corporator, and participate in Pastoral Council efforts. My interests include working with youth sport groups and supporting evangelization within the Church. I am retired and spend most of my time with my grandson!
---
Lou Kosydar
Finance Committee Rep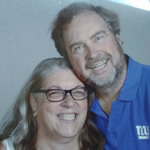 I'm Lou Kosydar and grew up near Scranton Pennsylvania. I'm a graduate of Penn State and spent 34 years in Engineering and Program Management of Chem-Bio defense equipment.
My wife Maryellen and I have been parishioners of St Joan for about 25 years. In addition to pastoral council, I am an usher and had been involved in the Baptismal preparation process a number of years ago.
Our two boys and daughter are grown and live in West Virginia, North Carolina and Virginia. They've provided us with a total of 8 grandchildren, who are the sweetest things on earth!
---
Tom Krolewski
President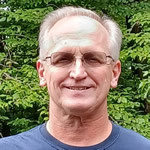 My name is Tom Krolewski and I've been a parishioner of St. Joan of Arc Church for approximately 25 years. My wife Jane and I have been married for 35 years and have two children. Both children are graduates of St. Joan of Arc elementary school and John Carroll high school.
We have been residents of Aberdeen for over 30 years. I'm retired from civilian service at Aberdeen Proving Ground. I have previously served on the parish council, have been active in the church as a Eucharistic Minister, and I also assist with the Good Samaritan Ministry.
---
Emily Pownell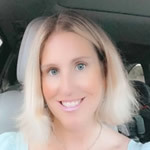 My name is Emily Pownell and I am a 1999 graduate of St. Joan of Arc School. My husband Patrick and I have a daughter who is in second grade and a son in Pre-K at SJA. I am a teacher in Harford County.
As a member of the St. Joan of Arc Church Council, I hope to plan events that will bring both the school and church communities together.
---
Mary Rasa
Secretary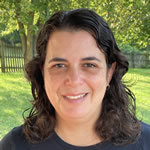 My name is Mary Rasa and I am a native of Monmouth County, New Jersey.
I've served in former parishes as a lector and as a catechist. I've also previously volunteered at the Respect Life office in the Diocese of Trenton.
I live in Perryville with my husband Anthony and our two daughters.
---
Peola Smith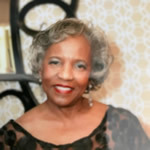 My name is Peola Smith and both my husband Vernell and I were born in New Orleans and joined St Joan of Arc in late 2019 after moving from New Jersey. I am a retired educator and finished my career in 2006 as Principal of Neptune Middle School.
I've always been a community service advocate and have been a member of the Washington DC based National Association of Negro Business and Professional Women's Clubs, Inc. for 45 years and was National President for four years.
My husband and I are the parents of two adult daughters and have been blessed with one grandchild, the reason for our move to Maryland!
---
Curtis Washington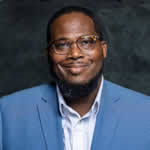 My name is Curtis Washington, I am joined with my wife Rosalyn of sixteen years and son Osias who is in fifth grade at SJA school.
As a member of the St. Joan of Arc Church Pastoral Council, I hope to help grow awareness of and participate in the SJA ministry within the Aberdeen community and beyond.
---
Barry Webster
My name is Barry Webster and I was born and born and raised in Harford County. I'm one of eight children of Harry and Barbara Webster.
I've been married for 33 years to my wife Patty. We have two daughters, two son in laws and two grandchildren.
I have an Engineering degree from Loyola University and I work in Public Safety Communications systems.
I've been a part of St. Joan of Arc for my entire life and I have recently enrolled in the Diaconate formation program for the Archdiocese of Baltimore.