2020 Christmas Basket Program
Each Christmas, St Joan of Arc parish conducts a wonderful giving tradition called the Christmas Basket Program. We gather and donate gifts for families and children in our community. However, this year due to COVID concerns, rather than donating gifts, we will provide gift cards from Walmart, Target or Amazon for families to use for Christmas.
We will be providing these gift cards directly to local families and to families and children enrolled in the Catholic Charities Head Start Program in Edgewood.
How to contribute? When you receive your December envelopes in the mail later this month, you will notice a special red and white envelope. This envelope is your designated offering for the Christmas Basket Program. Please place your donation in the envelope and submit it in early December in the Church offertory box. Or, use your own envelope clearly marked "Christmas Basket Program".

You can also give online: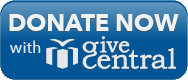 Thank you so much for your support!!!