Faith Fest 2019!!!
Please join us for Faith Fest 2019!!!
Faith Fest is an opportunity for the Harford County Catholic community and friends to express and experience the joy and enthusiasm of Jesus Christ in a safe and family friendly environment. For an overview of Faith Fest check out the video below.
At St. Joan of Arc we will be supporting Faith Fest 2019 in a number of ways! If you are interested in volunteering to support faith activities, or to register to attend, please check out Faith Fest website at: https://faithfest.membershiptoolkit.com/.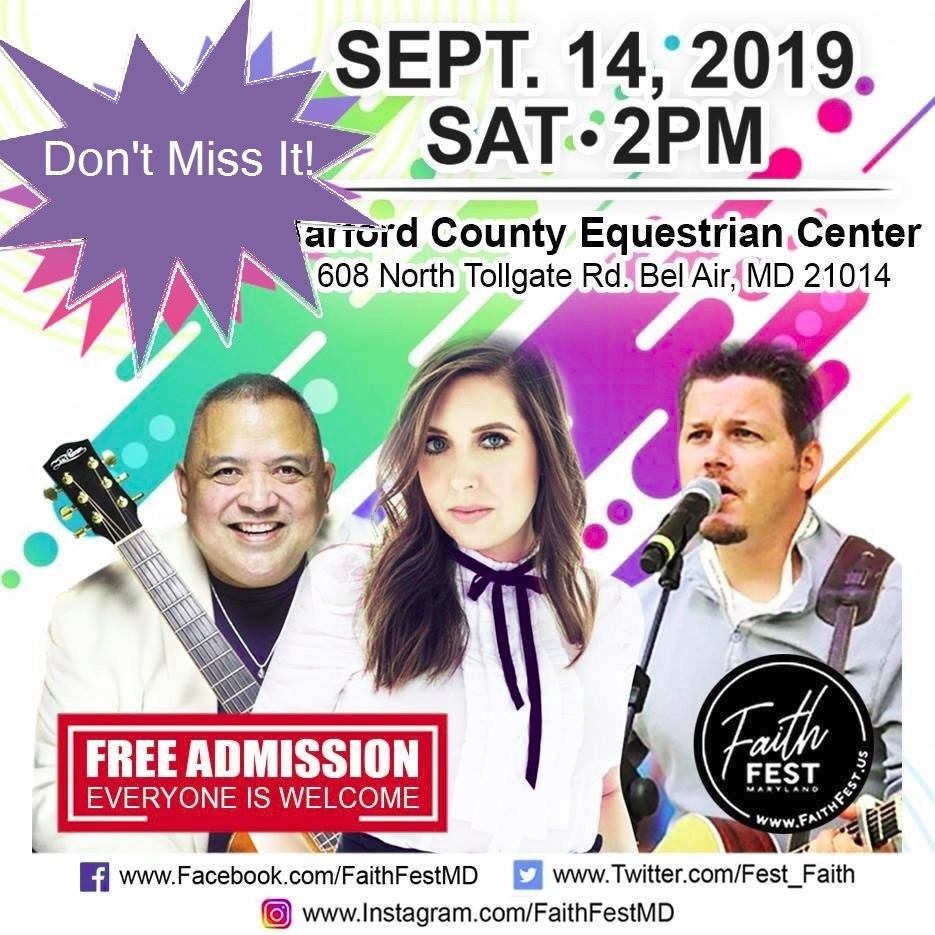 Our St. Joan of Arc Faith Fest representatives are: Deacon Ray Van Pelt, Nina Colon (Parish Coordinator) and Michelle Cross (Volunteer Coordinator).
Please email Deacon Ray for any questions at: rvanpelt@stjoanarc.org.