Harford Area Young Adult Ministry Presents...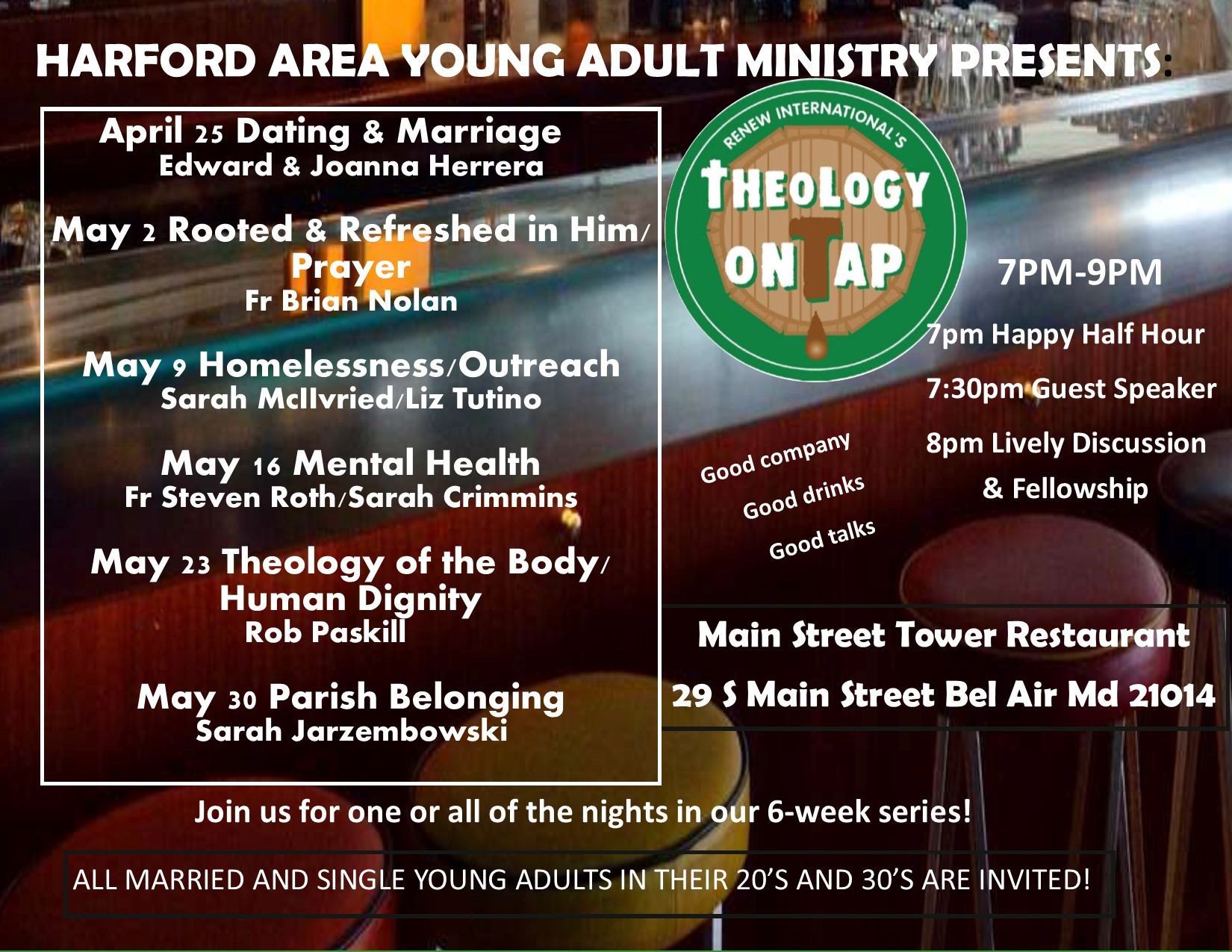 Don't let the name fool you, this isn't going to be a "bar scene", and the gathering will be held in a private banquet area. The focus is on the theology (and great conversations with good company) not the tap.
April 25 - Dating & Marriage - with Edward & Joanna Herrera
May 2 - Rooted & Refreshed in Him / Prayer - with Fr. Brian Nolan
May 9 - Homelessness / Outreach - with Sarah McIlvried & Liz Tutino
May16 - Mental Health - with Fr. Steven Roth & Sarah Crimmins
May 23 - Theology of the Body / Human Dignity - with Rob Paskill
May 30 - Parish Belonging - with Sarah Jarzembowski
You can walk-in to Any or All of these sessions.