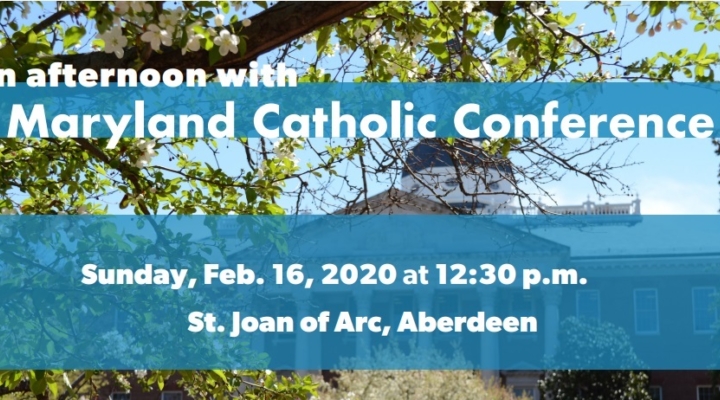 Maryland Catholic Conference (MCC) at SJA and the Virtual Catholic Day of Action!!!
On Sunday, February 16, Kate Alexander, the Director of Communications and Engagement will present an overview of the MCC and their priorities for the current Maryland assembly session.
We will meet in the Church Hall at 12:30. Kate will give a presentation for 30 minutes followed by questions and answers. She will show us how to get connected and inform our State representatives of our positions and perspectives. Light refreshments will be served.
All parishioners are invited to join the Maryland Catholic Conference and Catholics across the state on the Virtual Catholic Day of Action on Wednesday, Feb. 19 . This is the first-ever Virtual Catholic Day of Action to speak up for life, education and human rights from wherever you are by calling and writing your Maryland legislators. Visit www.mdcatholic.org/dayofaction to access the Action Toolkit complete with step-by-step instructions, information on key issues, and direct links to the actions. Get involved!!!