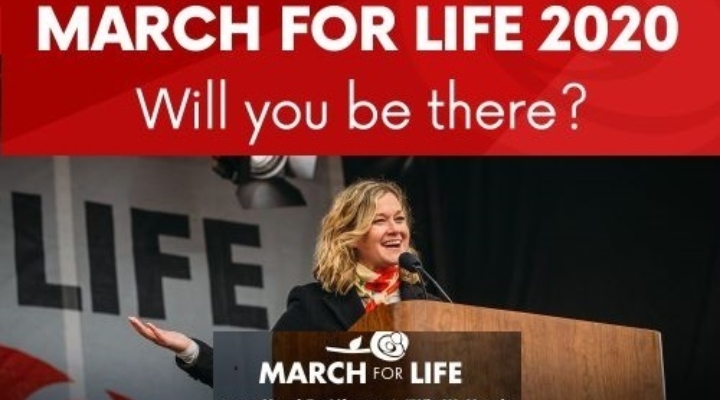 Respect Life 2020
Timelapse video showing how many people showed up to March for Life! Slow it down to really appreciate the scale of what is the largest human rights gathering in the country, and maybe the world.
---
Please contact Nancy Schmidt at newtnts@yahoo.com with questions or to hold your spot on the bus. We are opening this to other local parishes so please sign up soon if you plan to attend.

$10.00 holds your spot and allows us to provide refreshments. Payment accepted by credit card at GiveCentral.